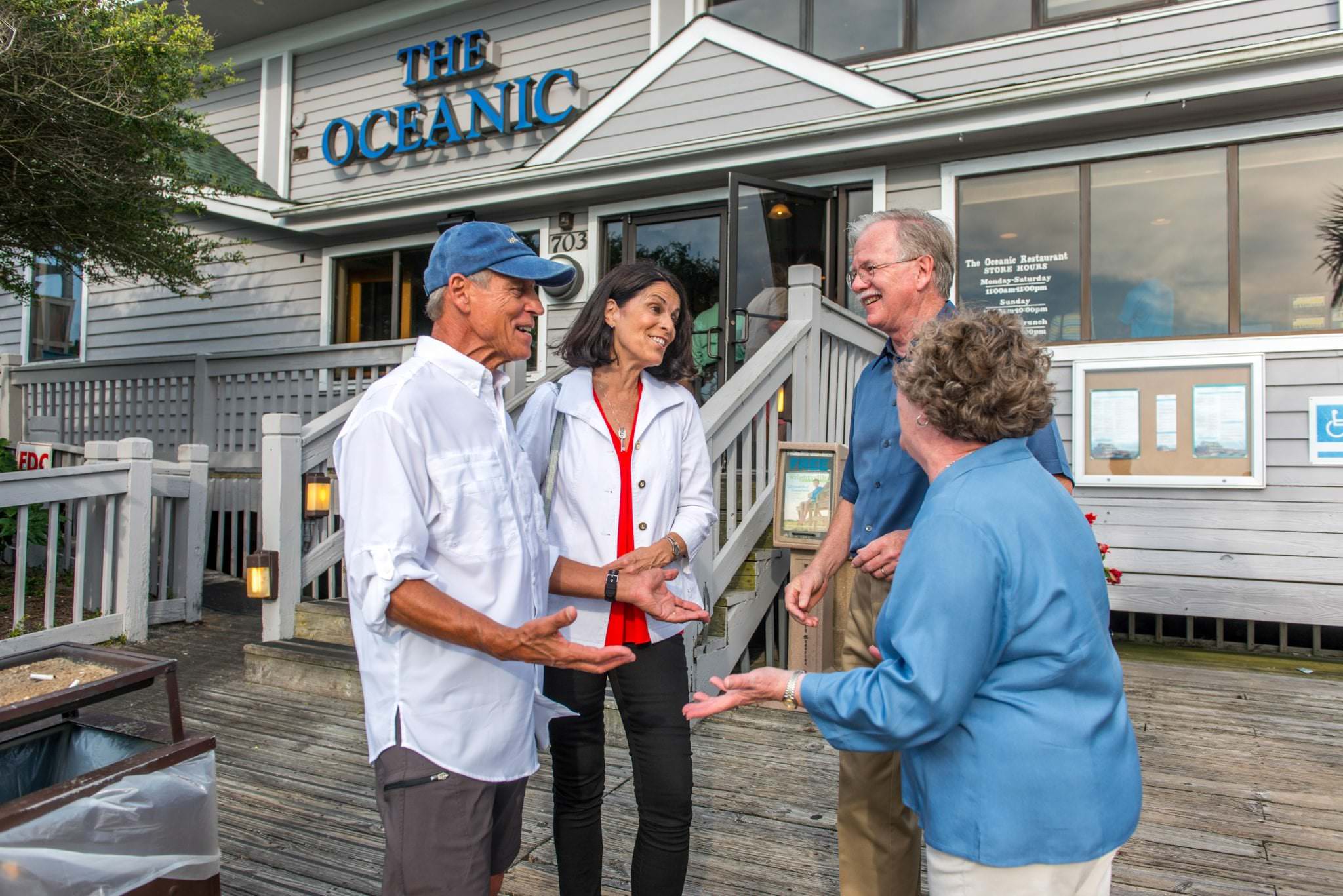 Trinity Landing is already generating a lot of excitement in North Carolina. With residences being reserved at a record pace, a lot of future residents have been asking our team questions about their soon-to-be-built new home on the Intracoastal Waterway.
So, to help you learn more about Trinity Landing and make decisions about your future, we have compiled a list of 10 of the most frequently asked questions with their answers. And if you'd like to learn more about any specific topic, give our friendly team a call at 910-769-9600.
Let's begin!
What is the difference between Trinity Landing and a 55+ community? 
Unlike 55+ communities in Wilmington, Trinity Landing is a Continuing Care Retirement Community (CCRC). This means that Trinity Landing offers you more value for your dollar. The amenities are more comprehensive, including delicious, chef-prepared dining on campus, a wellness center, an art studio, a heated indoor pool, and, should the need ever arise, an entire spectrum of care just down the road. To learn more about the difference between 55+ communities and Trinity Landing, click here.
What is an entrance fee?
As a CCRC, part of the pricing at Trinity Landing is the entrance fee. An entrance fee is a one-time, upfront, partially refundable payment that ensures priority access to any potential future care at Trinity Grove. How refundable your entrance fee is will depend on your contract option.
What are the contract options at Trinity Landing?
All contract options at Trinity Landing include an entrance fee and a monthly service fee. The former is explained above; the latter is explained below. Additionally, every Trinity Landing contract is a "Fee for Service" contract. This type of contract means that your monthly service fee will adjust to meet your care needs. Should your needs ever change, your monthly fee will change to support you.
Where the contract options differ is in the entrance fee. There are three different options: (1) the 90% Refundable Model, (2) the 50% Refundable Model, and (3) the Declining Refund Option. Each one of these contracts will change the amount of your entrance fee and what percentage of it will remain refundable. To learn specifics on these contract options, click here.
What's included in my monthly service package?
Your monthly service package provides a litany of stellar amenities and services. For one, you will get to live a completely maintenance-free lifestyle. Never worry about home maintenance again! The package also includes delicious, on-site dining, utilities in your residence, community security, scheduled transportation, exciting activities, and, of course, any needed care.
Is choosing Trinity Landing a good financial decision?
Yes! With a ton of amenities and services including dining and a maintenance-free lifestyle, Trinity Landing saves you money and time every day. When you add to this the peace of mind you get from priority access to Trinity Grove, it becomes clear that Trinity Landing is a financially savvy decision.
What type of activities will be available at Trinity Landing?
Trinity Landing will offer you a waterfront lifestyle with all sorts of fun and exciting activities. There will be kayaking, fishing, a litany of clubs and hobby groups, continuing education opportunities, fitness classes, an indoor pool, nearby beaches, and a wealth of cultural and social activities in nearby Wilmington! Residents will also go out on group outings together regularly. The Trinity Landing lifestyle will be full of adventures!
Do I have to be Lutheran to live at Trinity Landing?
Absolutely not! The environment at Trinity Landing is extremely warm and welcoming, laced with a lot of charm and Southern hospitality. At Trinity Landing, there are no strangers . . . just friends you haven't met yet. If you have more questions about this topic, click here.
Can I bring my pet to Trinity Landing?
Whether you have a dog or a cat, your furry friend is very welcome at Trinity Landing!
Will my guests be welcome?
Yes! Not only can your guests stay the night, but also they can stay with you for up to a month at a time. While they are here, they will be welcome to take advantage of our amenities and services.
Since Trinity Landing is a waterfront location, how does Trinity Landing plan to handle any future storms?
With lots of precautions in place, Trinity Landing will be built to withstand even extreme conditions! Here are a few precautions: Trinity Landing will be built entirely outside of the 100-year flood zone and will be more elevated than the surrounding area, the buildings will be built to withstand 147 mph winds, and a multitude of in-depth plans for every possible weather emergency will be available. To learn more, click here.
While this FAQ sheet hopefully answered some questions, there are surely more to cover. If you want to learn more about anything related to Trinity Landing, contact our friendly team at 910-769-9600 or click here for a free information kit.